John and I just returned from an exciting trip to New York City, where we met with the President and VP of Operations for our new apparel client, Notations. Notations is a manufacturer of womens and misses clothing found in many major department stores. Their products are sold under the Notations and NY Collection labels. Notations is located near Times Square on Broadway in the fashion district. They occupy the 40th floor of their building with a phenomenal view overlooking the Empire State Building and The Statue of Liberty.
This first meeting gave us a chance to see the Notations operations and meet their team. . From fashion and digital designers, to sales and marketing members, pattern-makers and seamstresses, we saw every facet of the process of creating a garment for mass production. This doesn't include the amount of product that is produced for samples as well as for fashion shows. It was eye opening as well as very helpful for our team to learn and understand their process. The more we know and understand about their story, the better we can tell it socially. Notations, a 40-year old apparel company is ready to move into the digital and online space with a new website as well as a full social and digital footprint and presence. It's exciting to work with a company that realizes that even after 40 successful years in business, building an active online presence is crucial to future success.
Even though we were there during some of the coldest weather of the season, we managed to take in some sights and eat at some amazing restaurants! Here are a few pictures from our trip.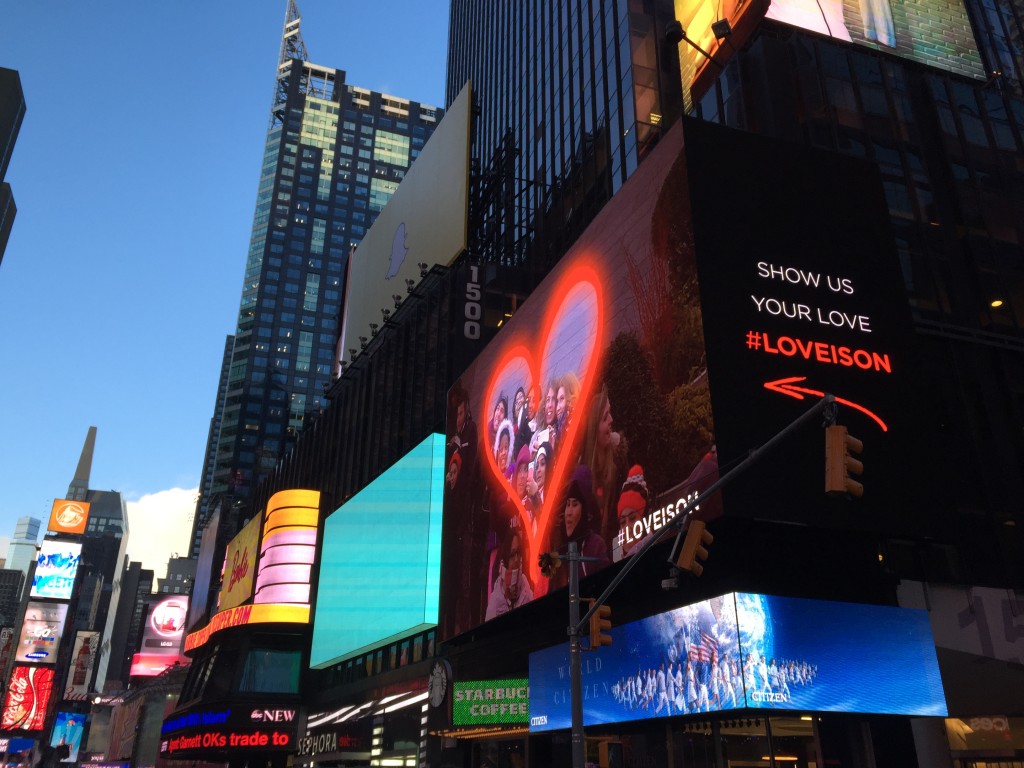 There is a Starbucks in Times Square!
We look forward to introducing you to Notations soon!