It's 2021. Has your marketing woken up to the new year yet? We're specifically talking about your social media marketing. The social media landscape has developed rapidly over the past decade, and the Coronavirus didn't slow down that progress. In fact, in some ways, it accelerated the growth of existing channels and features.
These days, interactive content is king. That includes both video and audio content. These mediums captivate your audience in ways that text cannot. Excitement, empathy, laughing snorts, all of these are only available when your audience can see and hear your message.
If you're looking for ways to build your audience in 2021, then you need to invest in interactive social media content.
Here are the 3 emerging social media trends that are building audiences in 2021.
IG Reels
Instagram launched two new video capabilities in 2020. IG Reels was the first one. It's a short form video feature on Instagram's main platform. Viewed as Instagram's answer to the TikTok craze, IG is harnessing the power of the fifteen second video. Users have the ability to edit clips in the app, as well as post multi-clip videos. This bolstered the increasingly growing Instagram influencer network, turning Gen Z's into million dollar marketing assets
IG Reels is an excellent way to get your feet wet in the interactive content world. Fifteen seconds forces you to make an immediate impact that will get looped into the minds of your audience. So get creative, and get your message out. Who knows, maybe your message AND your background song will get lodged in the brains of your prospective customers.
IG TV
Also new from Instagram is IGTV, their own longform video platform. It's a standalone platform that will be connected to, but outside of the original Instagram app. If IG Reels solidified the resource that is Instagram affiliate marketing, then IGTV will etch their definition of "influencer" into every college textbook for generations to come.
IGTV is an excellent place to make your long form video content doubt. Putting together how-to guides? How about product reviews? Drone footage of events, or just jaw-dropping scenery? Whatever you're cooking up behind the lens, IGTV is the place to showcase your work.
If you need some inspiration, your iPhone or Android camera has more firepower than cameras used to make award- winning TV shows a decade ago. Wow, we know. Now, go shoot some video and let the world know what you're doing.
Clubhouse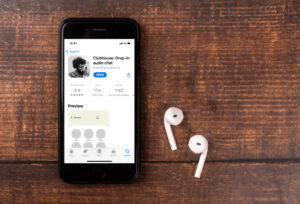 Last, but certainly not least, there is Clubhouse. The new kid on the social media block, but one that is growing rapidly. Currently still in beta testing, and currently the hottest thing to hit the social media world in a longtime. Clubhouse is unleashing the potential of the human voice. No video, no text, just you and your audience engaging in actual human conversation.
Users can join in on conversations, or start their own conversation room. This is a golden opportunity for you to open up your heart and share your story with your audience. Clubhouse is like a TED talk meets a sales webinar, except you can do it naked. Follow and engage with our President, John Lusher on Clubhouse.
Need Some Help?
Need some help growing your audience? The Social Buzz Lab can help unlock your inner social butterfly, and get your content out into the big big world. Contact us today to get started.