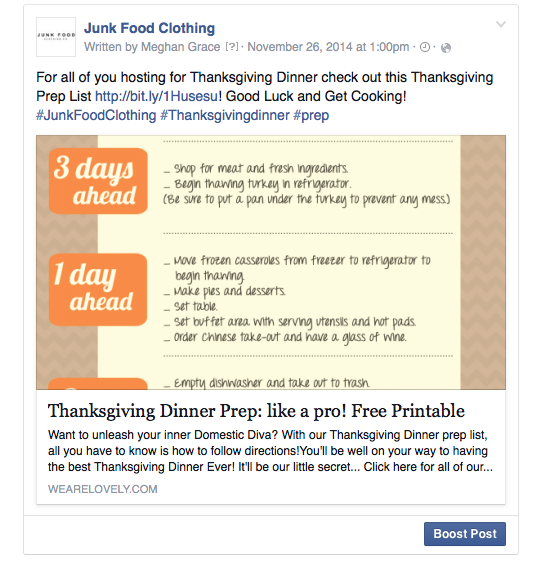 I know everyone waits for Black Friday pretty much all year round; am I right?  And now with the advancement with the Internet we have Cyber Monday.  Black Friday is one of the major shopping days in the year just before Christmas.  It is called this due to many retailers claiming their numbers are in the highest on that day than any other that year.  To be in the black is a great thing for a company – red is what you don't want.  Cyber Monday only started a few years ago when Internet shopping took off.  Most people see this as only 24 shopping day's left before Christmas and start to panic.
So how do you prepare your social media campaigns around the biggest shopping days of the year?
Get organized!

Knowing what social media platforms and websites you are connected with.  Keeping a spreadsheet of this information will help you keep things straight.

Research.

Go online and search for sites and companies that are similar to yours.  See what they are doing and if it is working.  Don't' copy because that is not nice but you can learn from their tactics.  Are they running a holiday based campaign or just sales?

Make a Plan.

Create a common holiday theme and stick with it.  You can do this for each of your platforms.  Keep it pretty consistent through out.   You can stray a little for example: on Instagram you may only post images of people shopping or the great deals your offering. Then Pinterest may be all kinds of posts about the holidays and the deals you're offering.

 You can offer discounts on products or services
Feature your customers on your sites wearing or using your products.  Give their testimonials to make it more personal. – Do ask permission before just posting though.
You could give back to a charity or promote one?  Sharing is Caring.

Promote yourself

Create buzz for your business and its products.  You can do this by updating your website and keeping your social media platforms fresh.   Deck it out in Holiday cheer – Thanksgiving turkeys, pumpkins, Christmas, etc.

Keep up with Results

Don't forget to track and measure your results.  Your first shot may not work, but don't worry sometimes it takes a little time.  See what is and isn't working and adjust to make it better.

Say Thank You

A simple thank you to all your fans goes a long way.  You don't need to have something elaborate just a simple Thank You will do.  It will give your customers a positive outlook on your company.
These are our ideas for successful social marketing strategies. Do you have other strategies to add to this list? Share them with us in the comments below. The SBL can help with your eCommerce marketing, contact us today for a free consultation