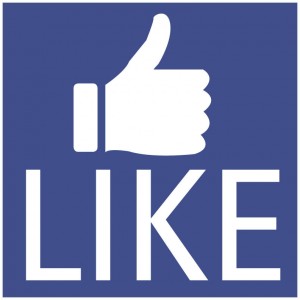 So you have a Facebook business page.  That's great, but creating a Facebook page is just the beginning. Sharing engaging content, being consistent and growing your fan base all important pieces of a successful strategy.  In order to grow your "likes" you need to share content consistently and make sure the content is fresh and engaging.
As we work with various clients from small businesses to corporations we have several strategies we implement to increase their likes and build an engaging fan base.
Follow these 6 simple steps to get more Facebook likes.
Recommend your page to friends by inviting your friends to like your page.  From the admin panel click the drop down Build an Audience and invite friends.  Only admins can invite friends.
Invite email contacts from your contact databases. You can use your email service contacts and also your Constant Contact or MailChimp contact database.
Share your page on your profile. You can share your page by selecting Build Audience from the admin panel. You can share your page on your timeline, in a friends timeline or in a group.

Link your page to your personal profile by adding it as your Work. Many people miss this step and it is so important to have it linked on your personal profile timeline.  Edit your Work and Education and enter the name of your page. As you start typing a match will pop up and you want to select it.  Click done editing to save your change. This will link your work status to your page and your friends can now easily get to your page from your profile.

Start a Facebook targeted ad campaign using  sponsored ads. Although this takes an investment it truly does make a differencein growing your likes. Sponsored ads are targeted to people who have liked your page AND their friends. We tend to let our friends influence our decisions   I recommend choosing an affordable monthly budget (as little as $25 makes a difference) and running this a few months. You should see a steady climb in "Likes"  in your insights.

Promote selective posts to increase visibility of certain blog posts and events. This is a fairly new feature from Facebook and only works for new (less than 3 days old) posts on your page. It is only available to pages that have 400 likes. After you publish your post you can choose to promote it by selecting the "PROMOTE" drop down on the lower right side and select the amount you want to spend for your estimated reach.  Promoting posts does make a difference but don't over user it.
These are some proven strategies that we implement to get our clients more Facebook page likes. Contact us if you would like to learn how we can help your business build BUZZ and grow your fans on Facebook.