The Social Buzz Lab frequently conducts training and seminars on Social Media. We recently had our first gathering of the new year for our Meetup2.0 Group in Roanoke, VA.  John Lusher and I (add me to your circles) did a 45 minute training on how to get started with Google Plus. We started with the simple steps and ended the meeting with a hands-on live Hangout.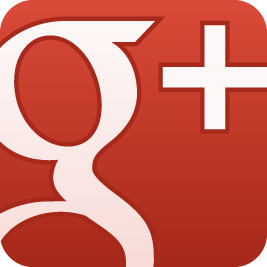 10 Simple Steps to Get Started with Google+
To set up a Google+ account you need a Google account (Gmail works). Once you login to your Google account you will see the +You (your first name) on the left top navigation.
Upload your profile photo. If you already have a Google profile your info will be automatically imported into your Google+ profile
Set your privacy and visibility. You can change the privacy settings on the left side of your profile to make this data public or private.
Create a meaningful profile and include your keywords. This will be displayed under your ABOUT tab.  First add your tagline and include a few important details or keywords.  Add your personal information to each area and includes a Bragging Rights section, Places You've Lived, Other Names, Nickname and Search Visibility options.  Be sure to include your interests and hobbies and ways people can contact you.
Include all of your social networking links including your business website and any special pages.
Begin adding people to your circles. Organize them in categories.  This is key to how you will use Google+. You can add people to more than one circle.  Look for shared circles that you can add the entire circle to your circles.
Start sharing content by +1 posts that others have shared.  You can click the +1 box on any post. Share other posts from your circles feed.  Share as you read blogs and news feeds.
Publish your content in a post.  You can include links, photos and videos in your post. Unlike Facebook and Twitter, a great feature of Google+ is that you can edit your post at anytime.  So if you make a mistake or need to make a change you can edit the post by simply clicking the arrow at the top right of the post and selecting edit.  Make your changes and save the edited post.
Add photos to your scrapbook stream. These 5 photos will show up on the top of your profile page. You can also upload videos.
Another cool feature is the Hangout, a video chat feature.  You can hang out with up to 10 people. To get started you click "Start a hangout" on the right sidebar. You may need to download the Google Voice plugin to get started. a video chat window opens. Check to make sure your mic and video settings are working.  You can invite others to join the hangout or you can hangout by clicking the button in a post. Once your hangout is live, your friends will see a prompt in their stream. Check out this list to locate a hangout!
Don't be afraid to get started!  Check out Mashable's Google+ The Complete Guide for detailed instructions on everything you need to know about Google Plus.  Another great resource regarding marketing tips is from Social Media Examiner.
Once you're all set up on Google+ consider adding  The Social Buzz Lab to your circles!  Share your experiences below in the comments. Tell us how you like Google Plus!