Facebook's new Timeline for business pages has brought many opportunities to many page administrators. From cover images to profiles images to milestone images, but all have unique sizes that are not standard.
Facebook Timeline is VISUAL
Erika Bentley, Graphic Designer for The Social Buzz Lab, created this infographic to help you understand image sizes and terminology used for an attractive and engaging Facebook Page using the timeline features for business pages.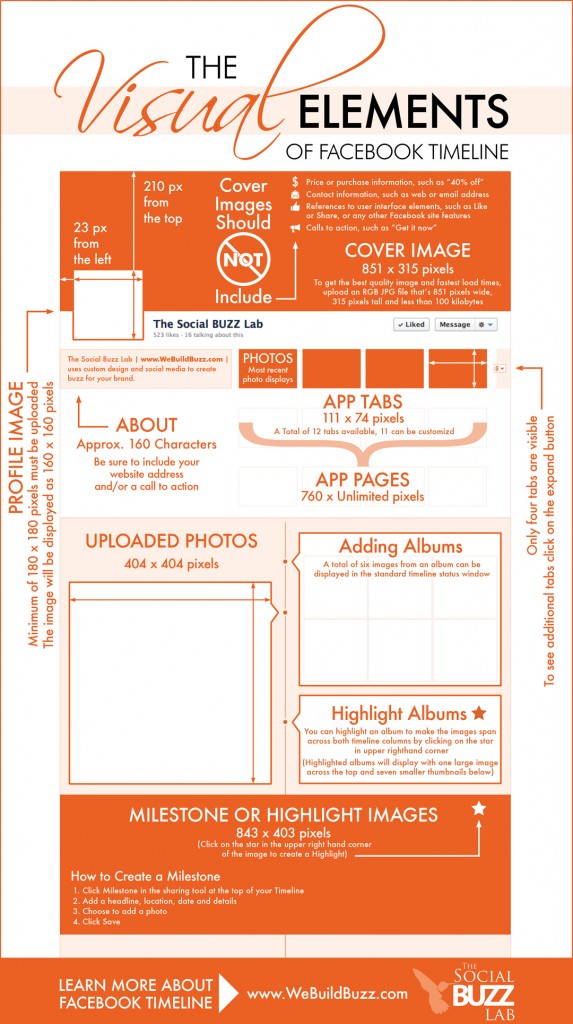 If you're still confused about how to use graphics in Facebook Timeline and if you want to learn more about Facebook Timeline attend the Social Buzz Lab June 7 Handzon workshop in Roanoke, Virginia.  Learn how to get the most out of your Facebook Page with Facebook's new Timeline during this training.  Click here to register now!!  Save $30 if you register by May 31.  For more details click here.