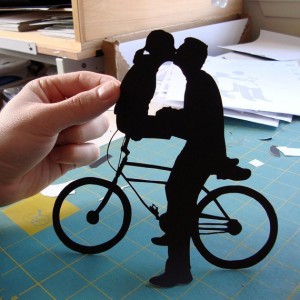 Pinterest was first released in 2010 with the first pin being a photo of a cut out paper shape of a couple kissing on a bike, pinned by co-founder Ben Silbermann. After a few hiccups it didn't take long to join Facebook and Twitter at the top of social media.  This is an app for everyone with many different topics. Pinners can share, create, repost and collect information in pictures or videos.  You can store these "Pins" on boards you create that have specific themes. It started as more of a personal application but can be used as a wonderful marketing tool if done correctly.

10 Tips to Utilize Pinterest as a Marketing Tool for Your Business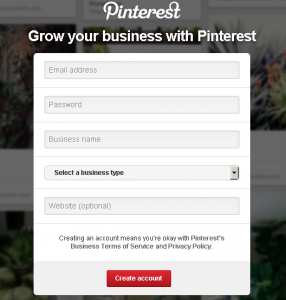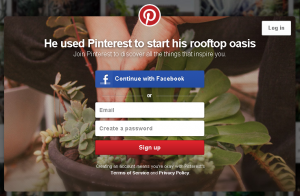 Getting Started

Create a business account with your company's name, make sure it is not a personal one.
Learn how to move around in the application.
By knowing your way around, this will make things easier for yourself and other clients.
Learn how to pin and repin items.
Take the time to set up your account right.
Make sure all of your sites link to the proper places.

Plan For Success

Figure out who you will be using the account for.
Research what your ideal clients are pinning.
Set up your boards by selecting topics that reflect your business standards and values.
Be creative.
Think Visually.
Pin across all of your boards and keep it consistent and organized.

Check Your Sources

Make sure you are pinning the correct information.
Do not copy someone else's work – Be Original!
Credit and site the creator.
Try to create original work.

Know Your Audience

Know who you are targeting.
Know what your target market likes and pin those topics.
Figure out the demographic of Pinterest.
Once you figure out your target utilize topics to create traffic to your sites.

Be Interactive

Follow your followers.
Follow companies you admire.
Create a conversation.
Comment and Share others pins and likes.
Like others pins.
Keep using # and @tags.
Say Thank You!

Writing Your Message

Don't just repin without reading the previous message.
Create your own message to go with the pin.
Add a direct link to the pin to help with brand awareness.
Add prices to items.
Add important information.
Be creative and try to post different types of images.
Mix up your pins with images and videos.
Keep it Simple.
Have a variety of your post and others posts – Cross promote.

Timing and Scheudling Your Messages

Figure out when your target audience is pinning and pin with them.
Utilize scheduling tools to make the posting easier, such as a scheduling  application like Tailwind, Ahalogy, Buffer, Curalate, and several others.

These tools allow you to learn more about your audience and what they are interested in, not to mention a scheduling system.

Timing is everything – Don't miss something important.
Tailwind allows you to create your own pin schedule OR use their automated schedule which insures that your pins are going out at the best time.
Space out your pins – Don't just pin everything at once.
When filling in your pin schedule remember to pin to different boards and avoid pinning similar pins back to back.

Organization

Make sure your boards are organized.
Create a category for your boards, ex: Flowers, Holiday, New Arrivals.
Name each board clearly.
Add descriptions to help your company appear in searches.
Choose a interesting cover for your boards.
Create collaborative boards.

Share your Pins

Set up a "Pinit" button to make it easier for clients to pin your posts.
Set up a "FollowMe" button so fans can start following you easier.
Embed Pinterest Boards on your website.
Share and promote your Pinterest Page.
Use the pins you've shared on other social media platforms.

Tracking Your Results

Keep using SEO to drive traffic to your sites.
Track your links through your website.
Track your Recent Activity through Pinterest.
Research the pins, boards and Brands that are popular.
Use a type of Google Analytics to help your track your results.

This is what makes Pinterest so wonderful and easy to target a large audience. For further Pinterest tips and guidelines check out Amy Porterfield 's article: http://www.amyporterfield.com/2012/06/the-10-commandments-of-using-pinterest-for-business/.