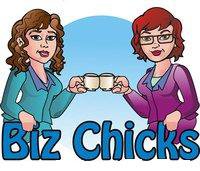 Bonnie Cramner and Jill Freeman, The Biz Chicks, dedicated their Blog Talk Radio shows in March to Facebook. They featured a different guest each week and I was honored to be their guest this week. I shared 3 effective strategies to create engaging relationships and ramp up your Facebook Business Page LIKES. You can listen to a recording of the show here.
How to Increase Your Facebook Page Numbers
Create an Event on your Facebook page. I run a link sharing event every Tuesday on the Social Buzz Lab page. I call it  TueZday Link Buzz and invite people to post their page links. Some weeks I mix it up by asking them to promote other pages they like. I use Twitter and LinkedIn to invite people to participate.  I also publish it on LinkedIn groups and other pages. The result is an increase in likes those days and a drastic increase in the interactions.
Promote other pages in your status updates, posts and comments.  You should first switch to "Page Profile".  You can tag pages if you have "Liked" them as your page with the @ symbol then follow by typing the page name. Once you start typing you will see a drop down with matches.  Keep typing until your match appears and select it.  If it doesn't show up then you have not liked them as your page. Go "LIKE" them and try again!
Use your wall as the chat room for Webinars, calls and conferences.  Remind participants to introduce themselves and post their page links and to engage with other attendees. Frequently remind them to refresh their screen so they can keep up with the comments and likes!  You'll be amazed at the impressions and interactions you will generate.  When your chat is finished look at your feed to see all of the page updates and mentions!! We actually did this step with The Biz Chicks page during the Blog Talk Radio Chat. Their likes as well as their impressions and interactions increased but the best part was to see all of the new alliances created.
These are just 3 ways you can generate BUZZ for your page.  Learn these and other Facebook techniques at our Handzon Social Media Workshop on April 14 in Roanoke, VA.  Graphic Designer, Erika Bentley will create a custom profile image for each person attending.