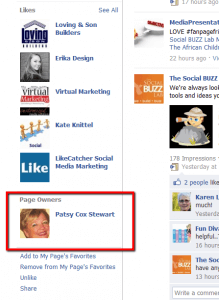 The recent upgrade to Facebook pages has provided opportunities for companies to strengthen their brand. Unfortunately most have not taken advantage of one of the coolest new features… the opportunity to identify the person behind the page.
Stop Hiding Behind Your Logo
Successful social media strategies include having a transparent  presence. What does being transparent mean?  Of course being authentic and honest is extremely important but also knowing "who"(page administrator) instead of "what" (brand or company) is a major part social media transparency.
The new optional Featured Page Owners can now display the page administrators with links to their personal profiles on the left side of the business page.  So why use this new feature… it's all about the relationship!!
seeing a smiling face is engaging
you have uncovered the "WHO"  a huge step in becoming transparent
a person can be honest and authentic, hard to create a relationship with a logo
gratitude is more sincere when recipient can identify who it is from
Below is a graphic showing how to Feature the page owners on your page.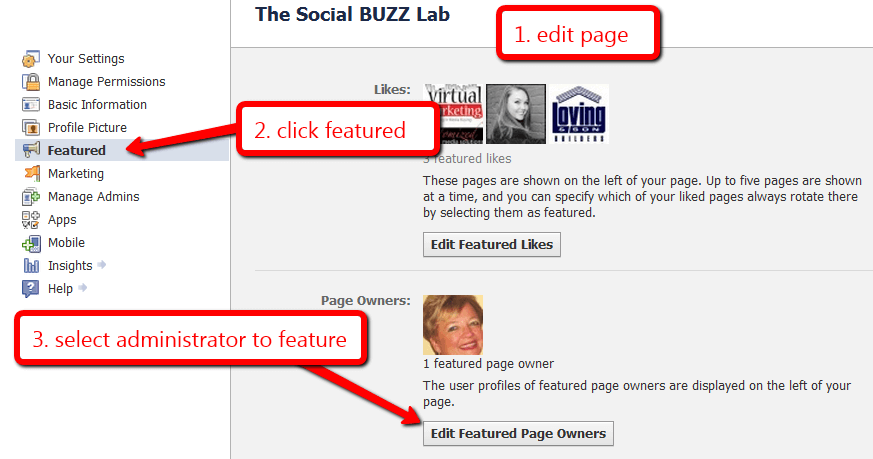 Maintaining Your Privacy
The biggest opposition to this feature is the need to keep your personal profile private. You can accomplish this by choosing the proper privacy settings to control what information non-friends can see.
How do you feel about this new feature?  Do you display your page owners?  I think this is probably a controversial topic, I would love to hear your thoughts!!